Regular price
Sale price
$79.99 USD
Unit price
per
Sale
Sold out
Share
Drive with purpose and make a profound statement with our custom engraved Jeep Wrangler Fuel Door. Designed to seamlessly fit JK, JL, and TJ models, this fuel door isn't just a stylish accessory; it's a symbol of support, awareness, and empathy for those affected by PTSD.
Key Features:
Custom Engraved PTSD Awareness Message: The centerpiece of this fuel door is a poignant and meaningful engraving that brings attention to PTSD awareness. With every drive, you'll be helping to raise awareness and support for individuals and families affected by this condition.

Premium Quality Construction: Crafted from durable, high-quality materials, this fuel door is built to withstand the demands of both off-road adventures and daily commutes. It's not just a statement piece; it's a functional and long-lasting addition to your Jeep.

Seamless Installation: No need for extensive modifications or special tools. This fuel door is designed for a straightforward installation, ensuring that you can proudly display your support for PTSD awareness in no time.

Universal Compatibility: Whether you drive a JK, JL, or TJ model, this fuel door fits all, making it a versatile addition to your Jeep Wrangler.

Inspire and Educate: By showcasing this fuel door on your Jeep, you'll raise awareness about PTSD and encourage conversations around mental health. It's a powerful way to inspire empathy and support within your community.

Great Gift Idea: Consider this custom fuel door as a thoughtful gift for veterans, first responders, or anyone passionate about promoting PTSD awareness. It's a heartfelt gesture that can make a significant impact.
This Custom Engraved Jeep Wrangler Fuel Door is more than an automotive accessory; it's a symbol of compassion, awareness, and support for those affected by PTSD. With its top-notch quality and meaningful engraving, it serves as a reminder that together, we can drive positive change. Install it with pride, drive with purpose, and contribute to a more understanding and empathetic world. Order your fuel door today and start making a difference with every journey you take.
View full details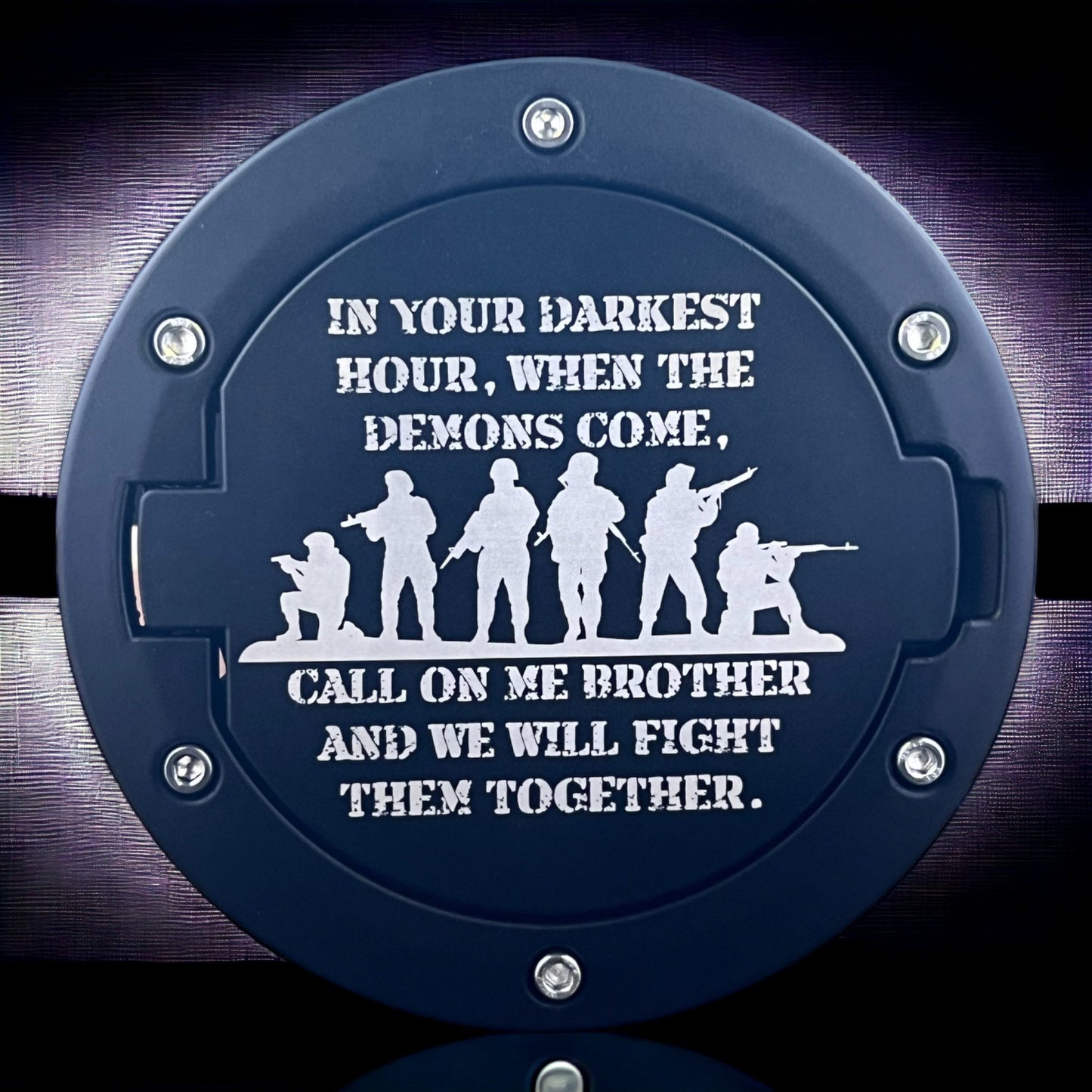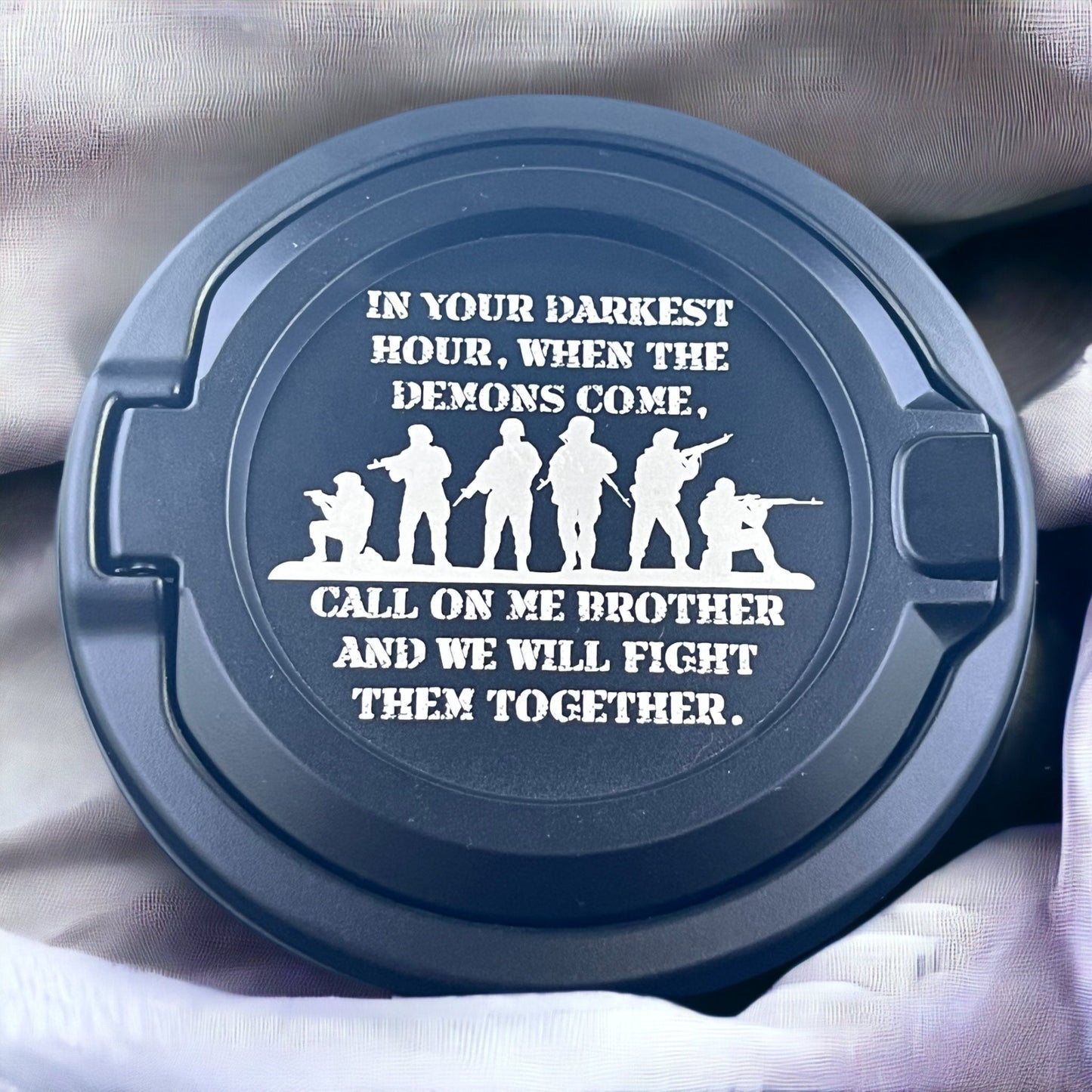 Recent Customer Fuel Doors
Frequently Asked Questions
How do I tell you what I want?

You can fill out the customization notes in your cart or you can email jennifer@engrave-danger.com with specifics
Can I use a licensed image?

Please only submit images which you are allowed to use. Licensed images will be denied. Please don't get us sued!
How long will it take to get my product?

Typically products ship within a week of your order. Larger orders might require more lead time. If you need a rush order, please contact jennifer@engrave-danger.com prior to ordering.